Real feedback from our valued clients!
Ahart, Frinzi & Smith is a Trusted Choice, Independent Insurance Agency located in Phillipsburg, NJ and Alexandria, VA. We don't work for any one insurance company — we work for you; our valued clients. Call us today and experience the customer service and intellect you and your family have always deserved.
"Mark and Jill are true professionals in every respect. From coverages, to claims, to options, to counsel, they are the epitome of Trusted Choice advisors. They rock!"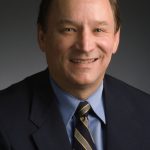 Bob Rusbuldt, President & CEO of Independent Insurance Agents and Brokers of America